Profile
A leap of faith. That's what I'd call my decision to leave a successful career in England for a new start in a beautiful Canadian town.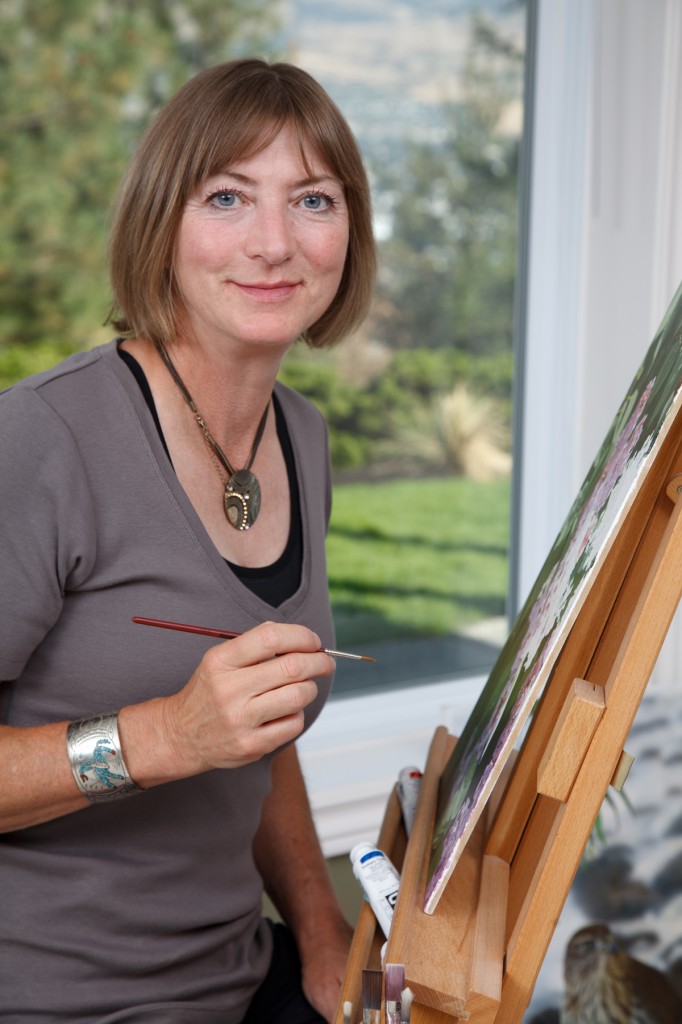 I remember the very moment my husband and I decided to leave our comfortable English life and the secure government job I had for more than 10 years. We were on holiday in Vancouver, gazing upon Grouse Mountain's glorious peaks, when it suddenly became clear that I needed to "burn my boats" and make a radical change. I felt like my soul was telling me what to do, and for once I listened.
We immigrated to Canada in 2001 and although jobs were scarce, I found work doing anything and everything from weighing trucks to driving a gravel loader. I painted when I could – as I had in England – and began selling my work through several galleries that were impressed with my work.
Gradually, as demand for my work grew, I decided I'd paint full-time if I won a major competition.
I won the Ducks Unlimited National Art Portfolio competition – twice – and decided to become a full time artist.
Thankfully, my decision paid off quickly. Prints of my work were selling well and a gallery carrying my originals called to say they'd sold three and needed more. It was then I knew I was on my way.
In 2007, I was asked to illustrate Birdscapes, a pop-up birding guide pairing the landscapes I painted with bird songs from habitats throughout North America. Some days I'd work from 7 am until midnight painting tiny pieces that would become the most fantastic 3D spread and one of 20 books included in Oprah Magazine's list of top 20 books to buy for Christmas.
Since then my work has been included in the Leigh Yawkey Woodson Museum's prestigious "Birds in Art" exhibition, the Artists for Conservation Exhibit, and the Artists for Conservation exhibition at the Hiram Blauvelt Art Museum in New York.
I was also honoured to have taken part in the Wilderness River Expedition Art Foundation trip up the Bloodvein River and to have the chance to raise awareness about the importance of the Boreal Forest. I have been on several, reference gathering, wilderness trips, including 4 weeks on the Kobuk River, North of the Arctic Circle.
Today, I walk into an art store and feel the same thrill I felt receiving my first box of paints at the age of seven. I am passionate about wildlife and feel honoured to spend my days replicating what I see and feel each time I take to the trails or simply sit on my deck watching the quails sprint by.
I also feel incredibly proud and honored to have been granted Canadian citizenship on Canada Day in 2005 and to live in a country where the wilderness I so love to paint is abundant. I am truly blessed.